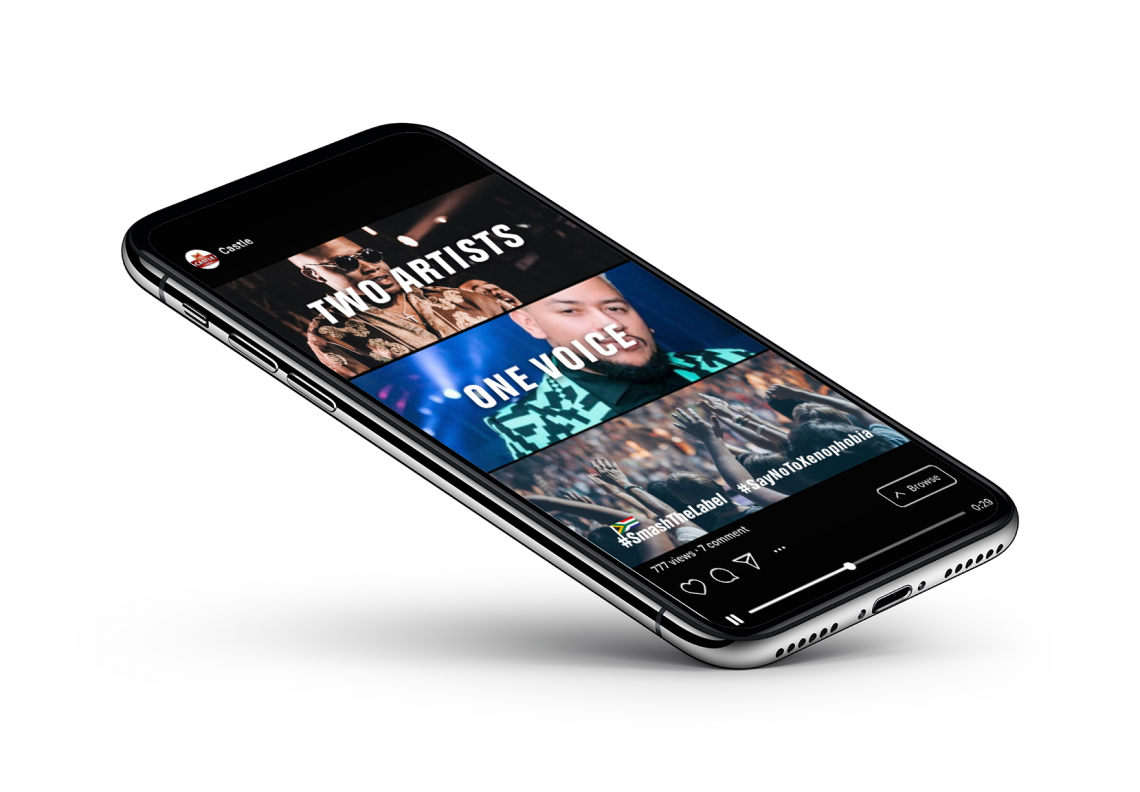 Xenophobia is an awful thing that causes great division amongst us. But, because Castle believes in a united, label-free world, we wanted to bring different nations together in an uplifting way that we could all get behind.
What better place to show this unity than at the Nigeria vs. South Africa AFCON qualifier.
How we 'smashed the label'
We decided to bring our crowds and our teams together with Nigerian music legend Kiddominant and South African Superstar AKA. While raising one another's flags, they performed one of the greatest South African Nigerian collaborations to date; their Afro-pop hit 'Fela and Versace'.
What better way to stand united against xenophobia, than raising a CASTLE together to this perfect beat. Celebrating these two great nations as we #SmashTheLabel on xenophobia.
Over the period of the campaign there were over 54 000+ organic video views.
#SmashTheLabel #UniteAgainstXenophobia both trended, before and after the match performance itself.
This piece of work was done in partnership with Ogilvy.