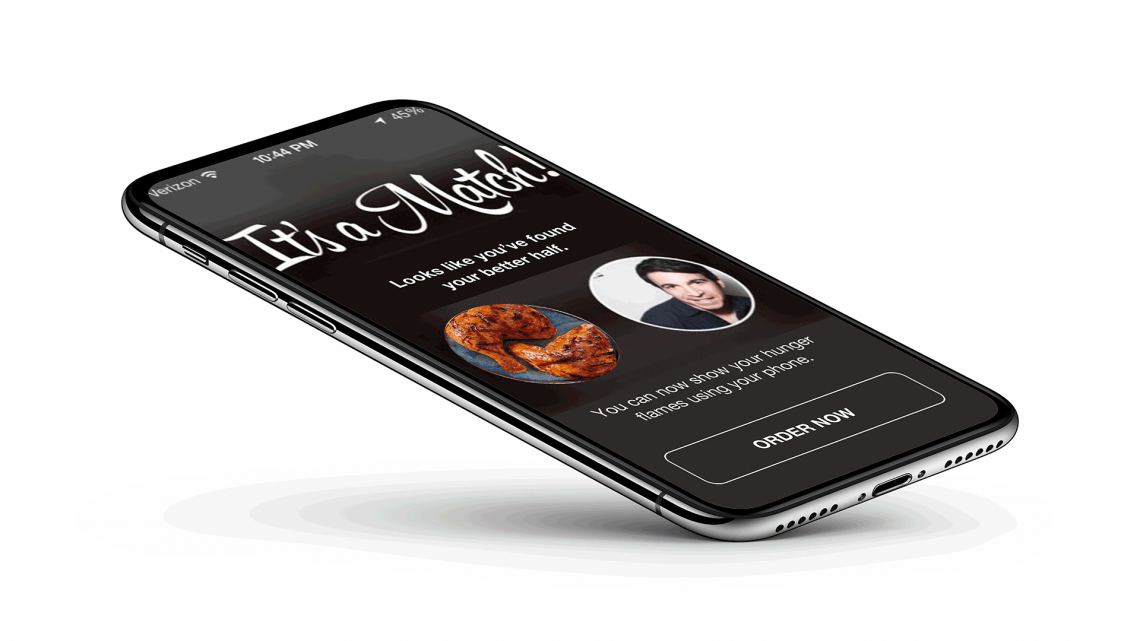 Using Tinder to help South Africans find their better half.
With 1,6 billion swipes per day, Tinder is literally overflowing with people hungry for love. So we created the Nando's 'Better Half' Tinder profile, a saucy bio and picture with our best side, a half chicken and chips meal.
When someone matched with us, we sparked the flame, giving single South Africans a reason to come around to our place for some Nando's love.
This piece of work was done in partnership with VMLY&R.